Vegetable greenhouse change workshop LED Wanzhou enterprises turn to biological lighting>
With the crisis of overcapacity in the first generation of LED simple lighting, more and more Dongguan LED companies have begun to turn to the special lighting field, using LED to create a small "sun" for indoor plants. Qi Jun Optoelectronics introduced Taiwan technology to launch LED plant growth lamp module; Shen Leite, who has 10 years experience in optoelectronics industry, also moved from Shenzhen to Dongguan and started to work in LED bio-field lighting.

Shi Guangdian, deputy general manager of Shen Wright, said: "When plant leaves are used for photosynthesis, most of the chlorophyll absorbs red, blue and violet light, and the wavelength of light is around 400-700 nm." LED is different from incandescent lamp, chip The single luminescence can provide plants with a specific spectrum of a certain growth stage.

"Our plant factory concept is to make vegetable greenhouses into factory workshops. Each workshop has different LED illumination. Plants without soil cultivation can be moved to different workshops according to the needs of different growth periods." Shi Guangdian Introduction At present, the laboratory in Zhuhai has begun to cultivate. LED light can "fast forward" to plant growth, and it can also slow down. Green and yellow light with a wavelength of 500-600 nm can inhibit the activity of chloroplast, which can reduce photosynthesis.

"The competition in the traditional LED lighting market has been heated up, giving bio-lighting a new field, and as long as the spectrum law is touched, it is better to promote the application." An LED company CEO analysis, the reporter found that although these LED lighting converted the battlefield, but the chip Sources still rely mainly on imports. Deep Wright obtained the authorization of Samsung LED's first-level agent; Qi Jun introduced the Taiwan chip. The enterprise is still working on a solution.

In fact, LED bio-light can also eliminate the living space of pests and diseases, minimize the amount of synthetic materials used, and reduce the pollution index. According to Shi Guangdian, Shen Wright now completes the basic light source test of the plant factory series. Next, it will continue to develop three series of animal factory series, family health series and public health series by using LED light.

In Security Industry, Boxed Power Supply are widely used among monitoring system ,access control system and alarm system. For Monitoring System, the Metal Case Power Supply can be divided into CCTV Power Supply, Camera Power Supply in DC 12V or Boxed Power Supply 24VAC, Power supply for access control system with BACKUP for emergency function .

Features:

l With Wall hanging lacquered metal box ,reliable and stable circuit design.

l Adopt high power output with muti channels. With short circuit protection for single Channel .

l With the function of Over-current,Over-voltage,Over-load protection, low-Voltage protection and auto recovery;

l With exquisite appearance & high safety performance.

l With Backup battery for emergency function.

l Available in DC 12V and AC 24V.

l With UL,CE,EMC,FCC,ROHS certification.

Product application:

Monitoring system such as CCTV camera, IP Camera,DVR,NVR and etc. Access control system and Alarm system.




Product Images: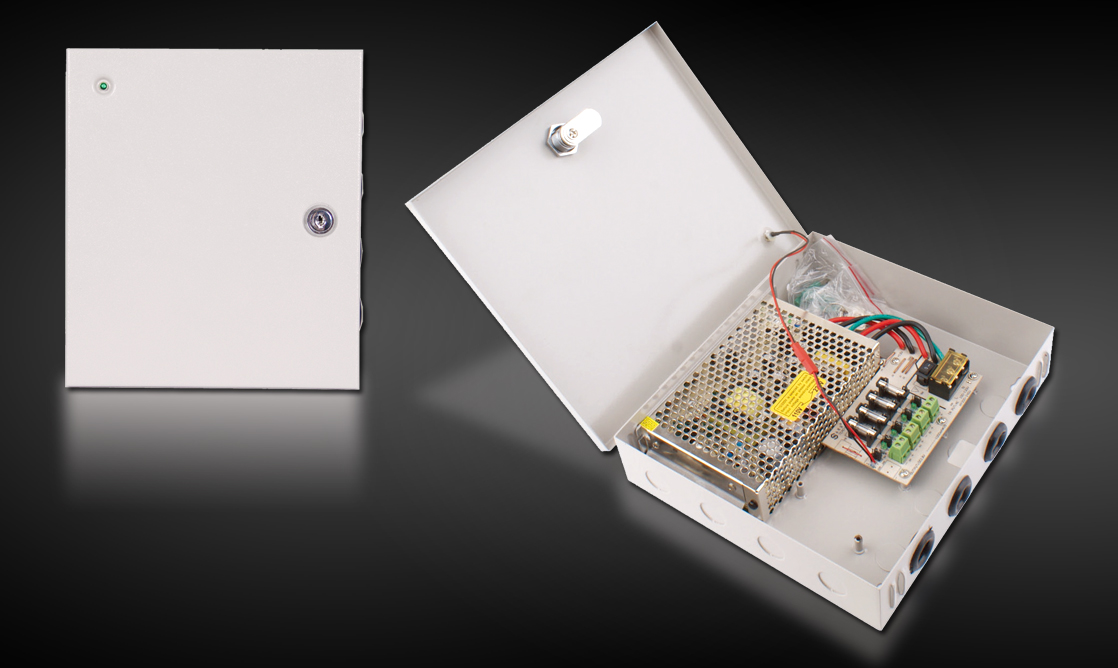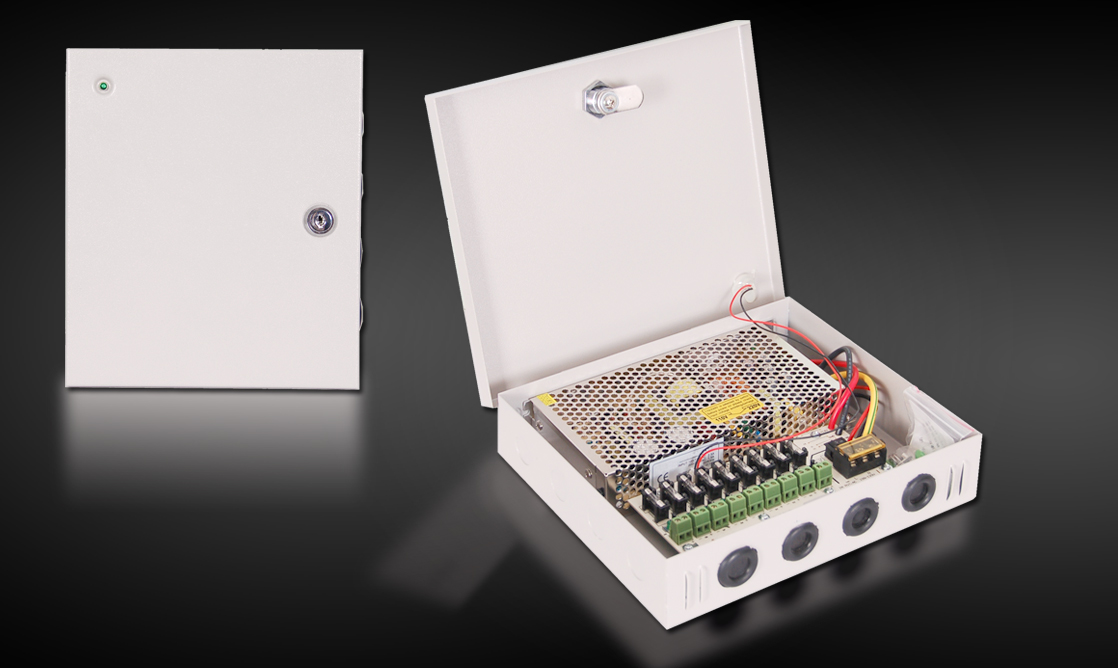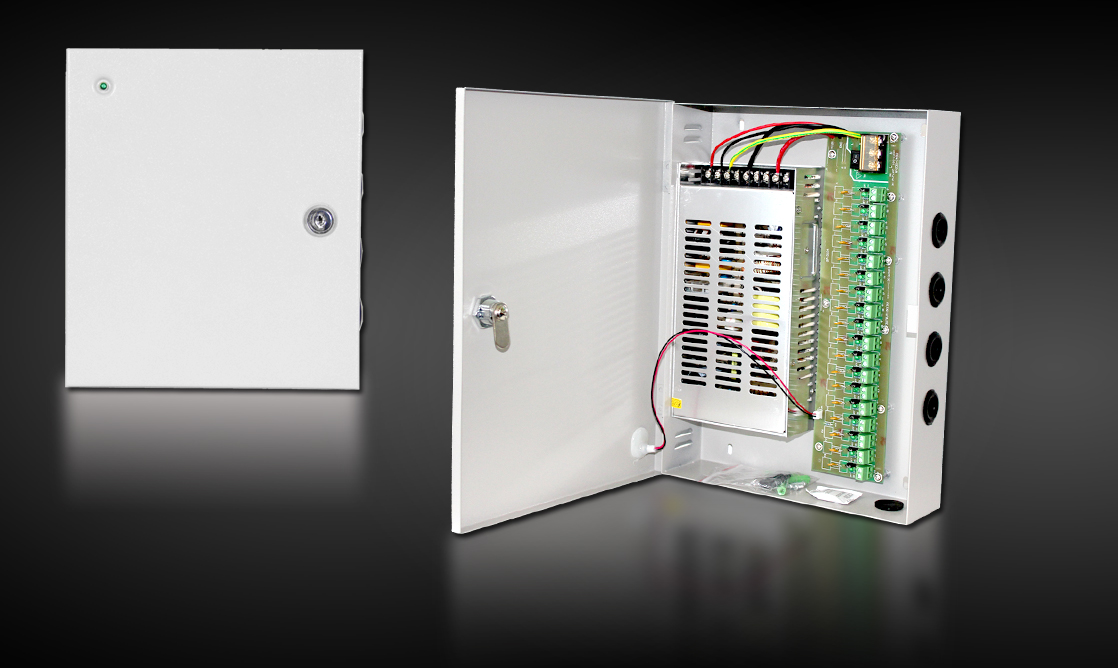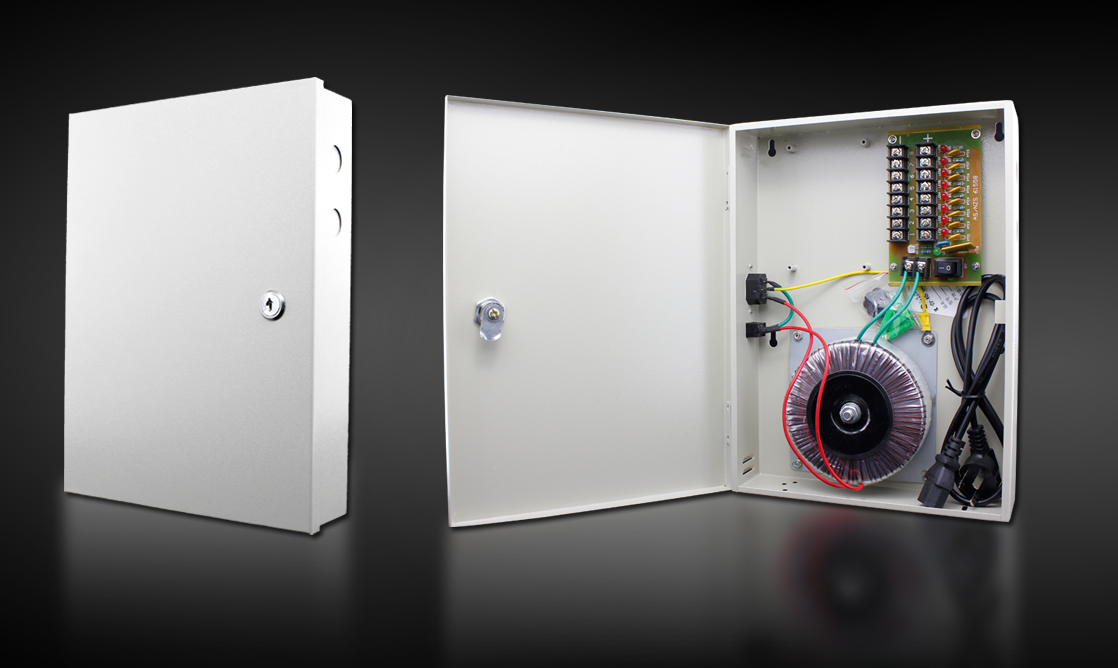 Boxed Power Supply

Distribution Box For Power,Electrical Plastic Enclosure,Outdoor Waterproof Distribution Box

Dongguan Xiaoerduo Electronics Co., Ltd. , https://www.steadysmps.com