Infineon Introduces 90-305Vac Input 144W Quad Output Constant Current LED Driver>
Infineon Electronics (Hangzhou) Co., Ltd. announced the launch of the 144W four-output constant current driver, the EUC-144QxxxDT (ST). The series is available in 6 different models with an output current range of 700-1400mA. Each model offers a full load efficiency of 89-91%.

These products operate with an input voltage range of 90-305Vac and provide high power factor correction (0.99 for an input voltage of 110V and 0.95 for an input voltage of 220V). In addition, this series of products has been certified by UL, CUL, Class 2, CE, SELV and FCC.

The multi-output characteristics of the EUC-144QxxxDT(ST) series driver (36W per channel) effectively reduces the input voltage of the LED module, enabling it to meet the requirements of safe voltages such as Class 2 or SELV, while the multi-output is also modular. Luminaire products offer greater reliability and maintainability.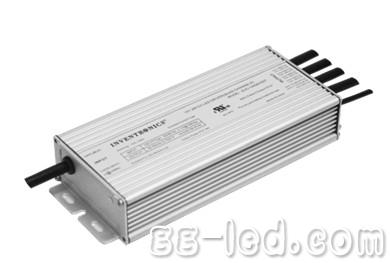 The high efficiency of the EUC-144QxxxDT(ST) series drives results in lower operating temperatures, which effectively increase drive reliability and extend product life. When the drive case temperature is 60 ° C, 80% load operation, its service life can reach 88,700 hours.

The EUC-144QxxxDT(ST) series of drives are characterized by high efficiency and long life, making them ideal for outdoor projects where street and landscape lighting projects are critical in terms of energy savings and maintenance costs. At the same time, in order to ensure trouble-free operation when applying this product, the series of products have powerful surge protection, over-voltage protection, over-temperature protection and short-circuit protection, and are all packaged in metal casing to meet IP67 standard. Widely used in various indoor and outdoor lighting fields.



(This article is contributed by Infinex)

Drum type Rice Cooker

Features

This type rice cooker is famous with drum type appearance, which is easy operation and easy clean.

There are two type of inner pot , one type called white pot which is without non-stick but cheaper price .another one called non-stick pot is polished with emery, Also there are two type non-stick with different price ,it`s depending on different demands to use.

And the inner pot cannot be burned on the stove, which will make the pot transfigured and bad contact with the heating plate. While cooking , the heating plate or the fuse is most likely to be burned for the bad contact of the inner pot and the heating plate, Besides, make sure to dry the pot before putting into the outer shell of the rice cooker ,or else the drops of water flowing on the heating plate, will make the heating plate rusted.

Applications

Many peoples are used drum type rice cooker for congee and soup, some of peoples are prefer to use this type rice cooker for steaming.

Drum Rice Cooker,Drum Shape Rice Cooker,Electric Drum Rice Cooker,Multifunctional Drum Rice Cooker

Guangzhou Taipeng Electrical Appliances Technology CO., LTD. , https://www.kettles.pl