Ye Bingjie: Introduction to ZHAGA Standards>
Recently, the "2012 Quality In Light-Overseas Strategy Summit Forum" co-sponsored by Shanghai Incentive Testing Technology Service Co., Ltd. and Gaogong LED was held in Guangzhou Poly World Trade Center in conjunction with the 2012 Gaogong LED Exhibition. This forum brings together domestic and foreign elites in the LED industry to discuss foreign market management strategies, as well as explanations and strategies for relevant certification standards in various countries.

The guests included Howard Wolfman, founder and chairman of Lumispec Consulting, and Nie Pengxiang, president of LTL's testing and testing, Pan Yurong, director of global market development of Shenzhen Zhongming Semiconductor Lighting Co., Ltd., Edward J. Schmidt, president of MCR, and Beat Kreuter, general manager of NMKO Shanghai operations. Dunndee Jones, Asia Quality Manager, International Purchasing Company Dixons Retail PLC in Hong Kong DSG (Asia) International Procurement Co., Ltd., Zhang Hong, Director of Semiconductor Lighting Technology, NOPIS National Optoelectronics Center, and senior representative from UL.

UL senior representative Ye Bingjie said that although LED has been developed to date, the products have been matured, but so far the vast majority of LED light sources can not be replaced, resulting in a lot of waste of resources, so there are joint giants such as Osram, Philips and other ZHAGA, first ZHAGA The definition is a standard for LED light engine products consisting of lighting and industry-related companies, and an international alliance for the development of standardization of LED light engine product interfaces. Headquartered in Europe. So far, the ZHAGA Alliance has reached 256 members, and the world's major LED companies are in it.

About the ZHAGA product specification architecture, there are currently seven books, including: general specifications for the light engine interface, socket tube light engine with built-in controller, external projection light engine, socket LED light for external controller Works of engines, socket-type LED light engines with integrated equipment, office light engines with external control rooms, etc.

ZHAGA product interface includes: 1. Mechanical interface = physical size 2. Electrical interface = electrical parameter rating 3. Thermal interface = thermal specification 4. Optical interface = photoelectric output of lamp output 5. Control interface = switch or dimming function, different Manufacturers' lamps can use the same country's light source, and vice versa. LED light source interchange can greatly reduce the cost of the enterprise.

Of course, ZHAGA does not specify the performance, quality, design or safety requirements of LED sources. Because these characteristics are designed for each LED light source manufacturer, depending on the specific technology choices and product market positioning, these are not related to whether the products can be interchanged.

In addition, ZHAGA members are authorized members and permanent members. Associate members can obtain technical information of ZHAGA specifications and have the opportunity to participate in the general membership meeting; the standing members have the right to vote.

Ye Bingjie pointed out that only members of ZHAGA can use the ZHAGA logo. The ZHAGA Alliance requires the customer's product to be tested and confirmed by a third-party authorized testing laboratory. The tested and certified ZHAGA-compliant product can use the ZHAGA logo. UL is one of the ZHAGA-authorized test labs and a standing member of ZHAGA.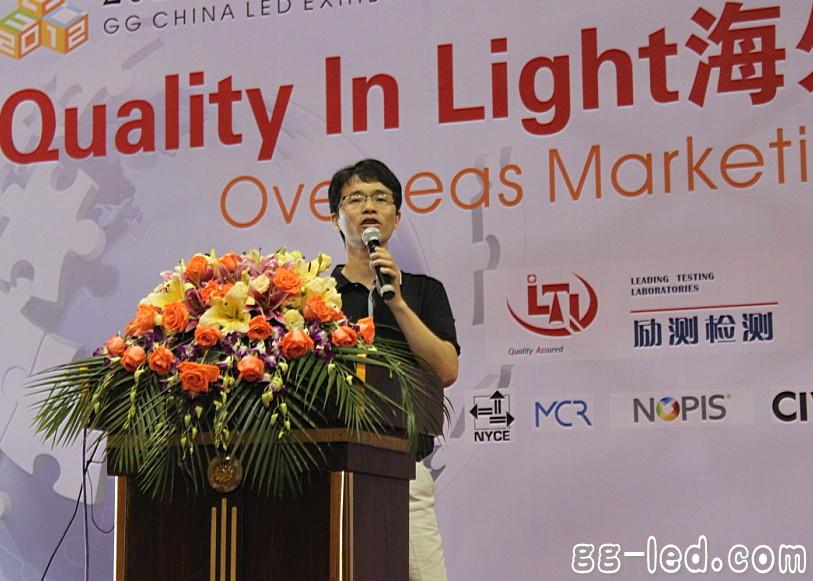 As LCD display in YFJ company that we usually use it to military grade battery ,especially Lithium-ion batteries ,for these battery applications ,we have obvious advantage is that we focus more on shor circuit protection which we follow the US military standard.

Short circuit protection:The following test shall be performed. Charge batteriesas specified in ; use of 4.6.3 is permitted. Measure and record the OCV. Short each battery across all the positive and negative terminals with a total external resistance not greater than 50 milliohms. After one hour remove the short from across the terminals. Measure and record the OCV. Stabilize batteries at the normal conditions of 4.3.1 for not less than 2 hours. Chargebatteries in accordance with 4.6; use of 4.6.3 is permitted. Stabilize batteries at normal conditions for not less than 2 hours, then discharge the battery in accordance with 4.7.2.3. The battery shall meet the requirements of 3.7.2.3.



Li-Ion Battery With Lcd Display

Charge voltage: 16.8V

Nominal voltage : 14.8V (4S7P)

Initial impedance : 120mΩ

Nominal capacity: 19.6Ah

Minimum capacity: 19.4Ah

Communication methods : SMBUS data communication

Electricity quantity show: LCD Electricity quantity show

Charge current: Standard Charging::0.2C5A (3.9A)

Rapid charge: 0.5C5A C(9.8A) Max

Standard Charging method : 3.9A(0.2C5A) CC(constant current)charge to 16.8V,then CV(constant voltage 16.8V)charge till charge current decline to ≤196mA(≈0.01C5A)

Charging time:Standard Charging: 6.5hours(Ref.)

Rapid charge: 3.5 hours(Ref.)

Max.discharge current: 9.8A(0.5C5A)

Discharge cut-off voltage: 10.0V

Cycle life (0.2C5A/0.2C5A) : 500 items,≧80%DOD; 300 times,≧80%DOD

Operating temperature : Charging: 0℃~45℃

Discharging:-20℃~+60℃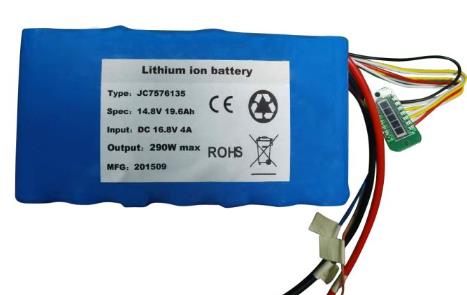 Li-ion Battery With LCD Display

Li-Ion Battery With Lcd Display,Battery Charger With Lcd Display,Battery Pack With Lcd Display,Rechargeable Battery Pack With Lcd Display

YFJ TECHNOLOGY (HK) CO.,LIMITED , http://www.yfjpower.com