Zhang Xiaofei: The war between LED lighting and traditional lighting>
On June 10, 2010, the "6th China LED Industry Theme Summit Forum" hosted by Gaogong LED was successfully held at the Guangzhou China Import and Export Fair. The conference was held concurrently with the 2010 Guangzhou International Lighting Exhibition. The topics covered include the talent, market, investment, technology, EMC model and other hot topics in the current LED industry.



Gaogong LED CEO Zhang Xiaofei

Mr. Tang Guoqing, General Manager of CREE China Market, Zhang Jiliu, Chairman of Zhongwei Optoelectronics, Gong Weibin, General Manager of Ruifeng Optoelectronics, He Wenming, Chairman of Zhongke Wanbang, Xiong Kecang, Chairman of Lelei Optoelectronics, and Zhang Hui, Deputy General Manager of Guanyu Technology Co., Ltd. Li Yimin, vice president of TCL Lighting, Ye Rongnan, professor-level senior engineer of Fujian Optoelectronics Industry Association, Deng Hao, lawyer of Cubic Law Firm, Zhang Ziqi, general manager of Sunda Baili, Chen Bin, general manager of Zhonglong Transportation, and LED Industry Research Institute (GLII) Dr. Zhang Xiaofei and other experts made a wonderful theme report in the forum.

The conference attracted 600 spectators. They are senior managers, technical experts, and members of investment institutions and government agencies from foreign lighting companies.

Zhang Xiaofei, CEO of Gaogong LED, deeply analyzed the current situation of LED lighting and traditional lighting in the market and the situation of traditional lighting companies involved in the LED industry. Zhang Xiaofei pointed out that the war between LED lighting and traditional lighting has just started, and the next ten years will be Long-lasting war, victory and defeat is completely in the hands of all enterprises, with the rapid expansion of LED lighting scale, LED lighting gradually replaces traditional lighting irreversible, time will always stand on the side of LED lighting.

Zhang Xiaofei believes that traditional lighting enterprises have reached maturity, with strong capital accumulation, strong manufacturing capabilities, and strong sales channels. LED lighting cannot ignore these advantages of traditional lighting companies. LED lighting companies need to acquire capital and master core technologies. Seeking a strategy of open cooperation, it is necessary to go through three major battles - the talent war determines the survival of the enterprise, the merger war determines the future of the enterprise, and the capital war determines the market structure, in order to achieve the victory of the traditional lighting war.

RGBW bulbs add RGB colorful light based on the traditional warm light, they are suitable for home, bars and offices. Once turning on the RGB colorful lighting, you can begin the party anytime and anywhere with your family and friends. Users can choose the light mode according to time, scene, mood, and also can adjust the brightness, color temperature and color of the light. Using energy-saving and high-quality LED lamp beads, the light source is stable without stroboscopic, the effective life can be more than 20000 hours. Our LED products can meet global quality standards and pass European testing by TUV Rheinland. Bulbs have certifications such as EMC, RED, LVD, ROHS, REACH, ERP and FCC.




With the exclusive designed 2.4G remote controller, get you off the switch and turn on / off the lights anywhere, one remote controller can set 4 groups, each group is recommended to match up 8pcs bulbs, one remote controller can max control 32 bulbs. This remote controller is suitable for all 2.4G versions of RGBW products under [linkuphome".

The remote control uses colorful touch buttons, the color touch buttons are comfortable and sensitive. The remote controller has the functions of grouping, lighting, brightness adjustment, color light automatic cycle mode, three cycle speeds can be choosed. The wireless control distance is around 20 meters. Low power consumption makes the remote controller only need 4pcs AA batteries, but can be used for two years.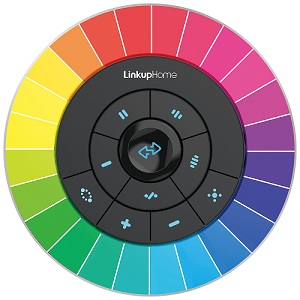 Product Parameters

Description: RGB Bulb with 2.4G Remote Control
Product dimension: Dia66mm * H122mm
Material: PC & Aluminum & Nylon
Working Voltage: 100-240V
Frequency: 50/60Hz
Color Temperature: RGB+Warm White (3000K)
LED Power: 9.5W (710lm)
Base Type: E27/E26/B22
Packing: color box
Warranty: 2 Years
Color box size: 15.3*7.4*7.4cm
G.W. of Unit: 0.22kg
N.W. of Unit: 0.18kg
Certification: CE(EMC,RED), ROHS,FCC
Discreption: 2.4GRF Wireless RGB Remote Controller
Product dimension: 105mm *33mm
Product Net Weight: 150g
Material: ABS & Metal
Battery: 4*AA battery (not included)
Working Power: 6V
Standby Power: 3 mW
Frequency Band: 2400-2483.5MHz/2.4GHz
Control bulb qty: 1-32 pcs
Packing: Each in a color box
Warranty: 1 Year
Color box size: 16.7*14.7*4.5cm
G.W. of Unit: 0.22kg
N.W. of Unit: 0.15kg





Bulb With Remote Control,Remote Control Light,Remote Control Bulb,Remote Control Outdoor Lamp

Ningbo Homey Photoelectric Tech. Co., Ltd , http://www.linkuphome.com