Optimistic about the long-term market of the panel in 2017, Nomura estimates that the group is the biggest beneficiary of the Taiwanese factory.>
According to the latest research report by Nomura Securities, the large cycle of the panel is expected to continue in 2017. The reason is that the strong demand for OLED panels after years of investment, coupled with the rebound in the cyclical price of LCD liquid crystals, has become a factor in driving the panel industry boom. Therefore, Nomura Securities believes that the benefits of Innolux in the Taiwan factory panel factory will be greater than that of AUO. Therefore, the rating will be adjusted to "buy" and the proposed price will be raised from RMB 13.7 to RMB 15.

According to the research report, there are three important factors in optimistic about the future development of the panel; firstly, in the case of insufficient supply of the panel in 2017, the supply continues to be tight. Secondly, the current global panel makers' capacity utilization rate is over 95%, and the newly added capacity is not much. The third is that when the TV OEM factory pushes high-definition TVs such as 8K/4K, it can further increase the size of the panel, and it will also increase the price of the panel. Therefore, under the stimulation of these reasons, Nomura Securities will continue to be the long market for the 2017 panel.

In addition, Nomura Securities also pointed out in the report that it continues to be optimistic about the development of the 2017 OLDE panel on mobile devices. Because OLEDs are becoming the mainstream of next-generation mobile device display panels, and the design and technology improvements for OLED applications on mobile devices are driving changes in cost structure. Therefore, investment in related OLED devices is expected to be Gradually higher before 2018.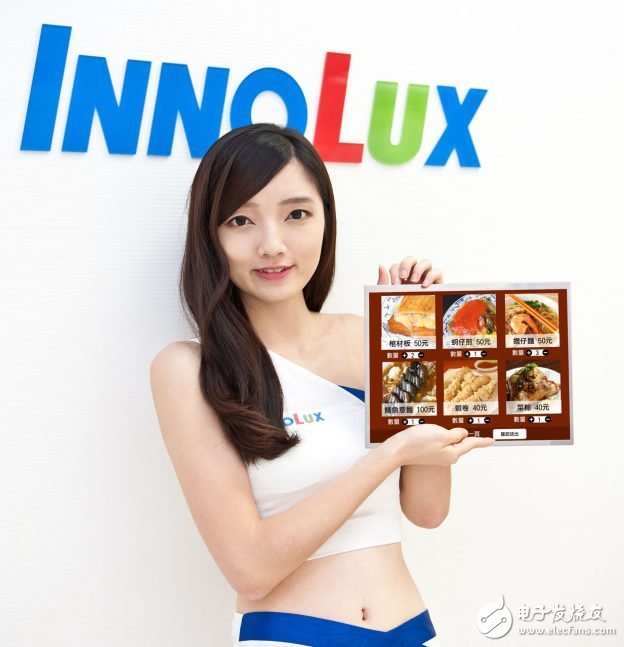 As for the continued duration of the long-term panel, Nomura Securities also recommended Innolux as the investment of choice for Taiwanese manufacturers. It is estimated that Innolux's 2017 operating profit ratio will continue to benefit from the trend of rising panel prices, and its rating will be adjusted to "buy". The recommended price for the next 12 months will also be raised from RMB 13.7 per share. 15 yuan.

GPS Tracker, locator for all vehicles

Features that already exist




âš« Tracking: It sends GPS (Location, speed) and sensors (if any) information to your application server with configurable report interval (moving or stationary).

âš« Geofence: It supports circle and polygon setting

âš« Backup Battery (optional): With a backup battery (300mAh), the device sends a tamper message if the main power supply harness is disconnecte

âš« Over Speed Limit: Reports over-speed limit.

âš« 3-Axis Accelerometer: With a built-in 3-axis accelerometer, the device can detect trip start/trip end, and to report harsh braking, harsh acceleration, and impact.

âš« Storing Message: The device stores up to hundreds of messages while there is no GSM signal.

âš« Low Voltage Detection (optional): Device switches to deep sleep mode if supply voltage drops below a threshold.

âš« Power Saving Mode: Device periodically wakes up and sleeps when vehicle engine is OFF.

âš« Expand other peripherals: Plenty of IOs, UARTs and AD to accomplish custom`s requirement.

âš« OTA (Over the Air): The device`s firmware can be upgraded via TCP.

âš« Waterproof Case: IPX65 waterproof.

âš« Bluetooth-positioning: It will support bluetooth feature for positioning.

âš« Mileage: Reports trip start, trip end and the mileage.

âš« CAN Communication: It can read VIN, RPM and many other standard

vehicle parameters via CAN BUS.

âš« GPIO and UART: The device has 5 configurable IOs. It can be

configured as 3 digital inputs, 2 digital outputs; 2 digital input, 1

analog input and 2 digital outputs; 1 digital input, 1 analog input, 1

digital output and 1 UART. These IOs can be used for engine starter

on/off detection, immobilization of engine starter, door lock, and for

connecting to various types of sensors.

Other functions can be customized







Vehicle GPS Trackers,Car GPS Trackers,Fleet management,LTE Vehicle GPS Trackers,LTE Car GPS Trackers

eSky wireless Inc , https://www.eskygpsiot.com