Dajiang's offensive is invisible, and the only way out is to become a small manufacturer of drones.>
For the drone industry, it is well known that there are only two types of manufacturers. Dajiang and other manufacturers have completely monopolized this market from the perspective of market share and technology. Other UAV manufacturers can only pass The price differentiation competition with Dajiang has a certain share.

Dajiang's offensive is invisible, and the only way out is to become a small manufacturer of drones.

Recently, Dajiang has released two new products, "Enlightenment" Inspire2 and Phantom4Pro, which not only completed the upgrade of professional-grade products but also completed the new layout of consumer-grade products. In my opinion, Dajiang does not satisfy the existing 70% market share. It not only stimulates the purchase demand of ordinary consumers who have not yet fully developed by greatly improving product performance, but also lowers the price of the previous generation products before the launch of new products. Compress the market share of peers.

For the drone industry, it is well known that manufacturers are divided into only two types. Dajiang and other manufacturers, regardless of market share or technology, Dajiang has completely monopolized this market. In the field of professional drones, whether it is Hollywood or domestic film and television media, the only portable aerial camera model used is the "Enlightenment" Inspire. In the field of consumer-grade drones, other drone manufacturers have concentrated on the price difference with Dajiang, and concentrated the main models on models below 4,000 yuan, occupying a certain share.

However, with the release of new products in Dajiang, the price of the previous generation products has sunk. The situation is likely to change dramatically. After all, the Phantom3Advanced released by Dajiang in 2015 still has a big advantage compared to the various UAV flagship models recently released by other manufacturers on the market. The Phantom3Advanced after the price cut is cheaper than those models, and it is hard to imagine how other drone manufacturers will compete. And the price goes up to Phantom4, Mavicpro and Phantom4Pro and other products, on the technical level, it has opened the gap.

In the final analysis is the R & D capabilities and product gaps

<br> <br> Dajiang and was able to squeeze the living space of its competitors by the previous generation product prices, in the final analysis is the product itself, the performance gap. Wang Tao, CEO of DJI Innovation, once said, "To win, the first is to establish the advantages of the system – for example, the higher the barriers to competition through the ultimate breakthrough of a subsystem."

For example, the flight control technology of one of the three core technologies of drones is a technology with great leadership in Dajiang. This technology is invisible from the general technical parameters, but in video evaluation. Quite obvious. The flight control technology controls the stability of the drone flight. The drone with poor flight control will fly very "floating", while the flight control of DJI is very stable, even under the wind of five or six winds. Hovering motionless.

There is also the image transmission function. At present, Davic MavicPro, Phantom4pro and Inspire2 can support 7km image transmission, and most other products are also 5km image transmission distance. Only one other drone manufacturer can reach a distance of 2km.

Most companies avoid direct competition with Dajiang, competitive differentiation is almost a consensus

<br> <br> Earlier this year, the UAV industry in the hottest way to pocket UAV concept, after all, there are massive consumers want their The drone can be easily carried. With the birth of Dobby, public opinion has brought pocket drones to the sky. Later, Gopro also released Karma, which is also the main portable drone. However, in September of this year, after Davis released Mavicpro, it was made a crazy person by the attitude of a crusher. DJI almost loaded the function of the entire Elf 4 into this machine with only iphone6Plus size. Up to now, MavicPro is still in a state of frenzied sales, and the booking schedule for DJI Mall has been completed in January 17th.

HoverCarmera is another representative of the differentiated competition with Dajiang. Since the introduction of the black man drone, he has repeatedly stressed that he is not an aerial drone, so he does not need such a powerful function, and is mainly portable and safe. However, after the product was released, it seems that it has encountered great difficulties. Within a week of product launch, HoverCamera cut its product price by 1,000 yuan to a retail price of 2,999 yuan. As of October, it has sold more than 1,000 units. It is already very difficult to support a team of more than 80 people with current sales.

UAV industry has great potential, but now the intervention may not be a good choice

<br> <br> UAV industry developed rapidly in recent years, sales volume grew exponentially times. But even then, the drone is still a small industry that has just broken through the tens of billions. In addition to Dajiang Innovation occupying 70% of the consumer market, the remaining 300 UAV companies are going to eat away the remaining share. It is very difficult to survive.

The drone industry is different from the mobile phone industry. The mobile phone industry is huge, even if it is located in the industry after 5, it can still live very well. In addition, Dajiang innovation is not like the original apple. Apple insists on consistently high prices, which gives Android manufacturers the space to survive and thrive at low prices. However, after all, Dajiang Innovation has learned from the past. Therefore, it can be seen from various price reduction strategies for the previous generation products that Dajiang squeezes the competitor's living space through the advantages of its products and continues to consolidate its dominant position.

Based on the limited overall volume of the industry and the technological monopoly status of DJI's innovation, the author believes that entering the UAV industry is not a wise choice. If you have to enter, you must be prepared to continue to invest in the flow of funds for the next five years or more. After all, the technical advantage of catching up with an industry leader in any industry is impossible, and the current drone industry is limited. The return on capital is very low, so the continuous flow of funds to ensure that you survive is the prerequisite for entering the industry.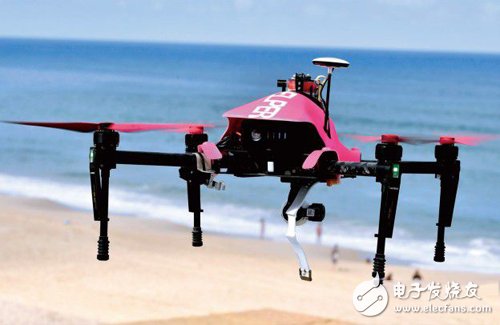 Pipe Fitting mainly used for pipes' connection which widely applied to petroleum and gas pipeline, chemical, power plant, and shipbuilding industries. The products include elbow, tee, reducer and cap

Butt Welded Pipe Fitting

Material: Carbon Steel & Alloy Steel&Aluminum Steel
Standard: ASME Standard, ASTM Standard, JIS Standard, DIN Standard, EN Standard, MSS Standard, NACE Standard
Wall Thickness: ASTM Standard: SCH5s, SCH10s, SCH20, SCH30, SCH40, SCH60,SCH80, SCH100, SCH120, SCH140,SCH160, STD, XS, XXS;

JIS & DIN Standard

Seamless Pipe Fitting Size


1/2"-24"

Welded Pipe Fitting Size

26"-100"
Butt Welded Pipe Fitting,Welded Pipe Fitting,Seamless Pipe Fitting
MATERIAL
Carbon Steel :
ASTM A234 WPB; 20#, 10#
DIN St37, St45.8, St52.4,St.35.8,St.35.8.
Stainless Steel:
304 304L 316 316L
Alloy Steel:
16Mn St45.8 A420 WPL6, A234 WP5, WP9, WP91, WP92, WP11, WP22, etc
ASTM A860 WPHY42, WPHY46,WPHY52,WPHY60,WPHY65,WPHY70
STANDARD
ASTM / JIS / DIN / BS / GB / GOST
MODEL
1.Tee(Straight and Reducing) 2.180 DEG Return
3.Elbow (45/90/180 Degree) 4.Cap
5. Reducer(Concentric and Eccentric)
TYPE
Seam Or Seamless
SURFACE
Black Paint, Anti Rust Oil, Hot-Dipped Galvanize
WALL THICKNESS
SCH5S, SCH10, SCH20, SCH30, SCH40, STD,XS,SCH60,
SCH80, SCH100, SCH120, SCH140, SCH160, XXS,
SIZE
1/2"-100"
CONNECTION
Welding
SHAPE
Equal, Reducing
APPLICATION
Petroleum, chemical, power, gas, metallurgy, shipbuilding, construction, etc
Customers' drawings or designs are available.
PACKAGE
1> 1/2" - 2" in cartons.
2>Above 2" in wooden cases.
Big size is workable by pallets.
DELIVERY DETAILS
According to the quantities and specifications of each order.
Normal delivery time is from 30 to 45 days after receiving the deposit.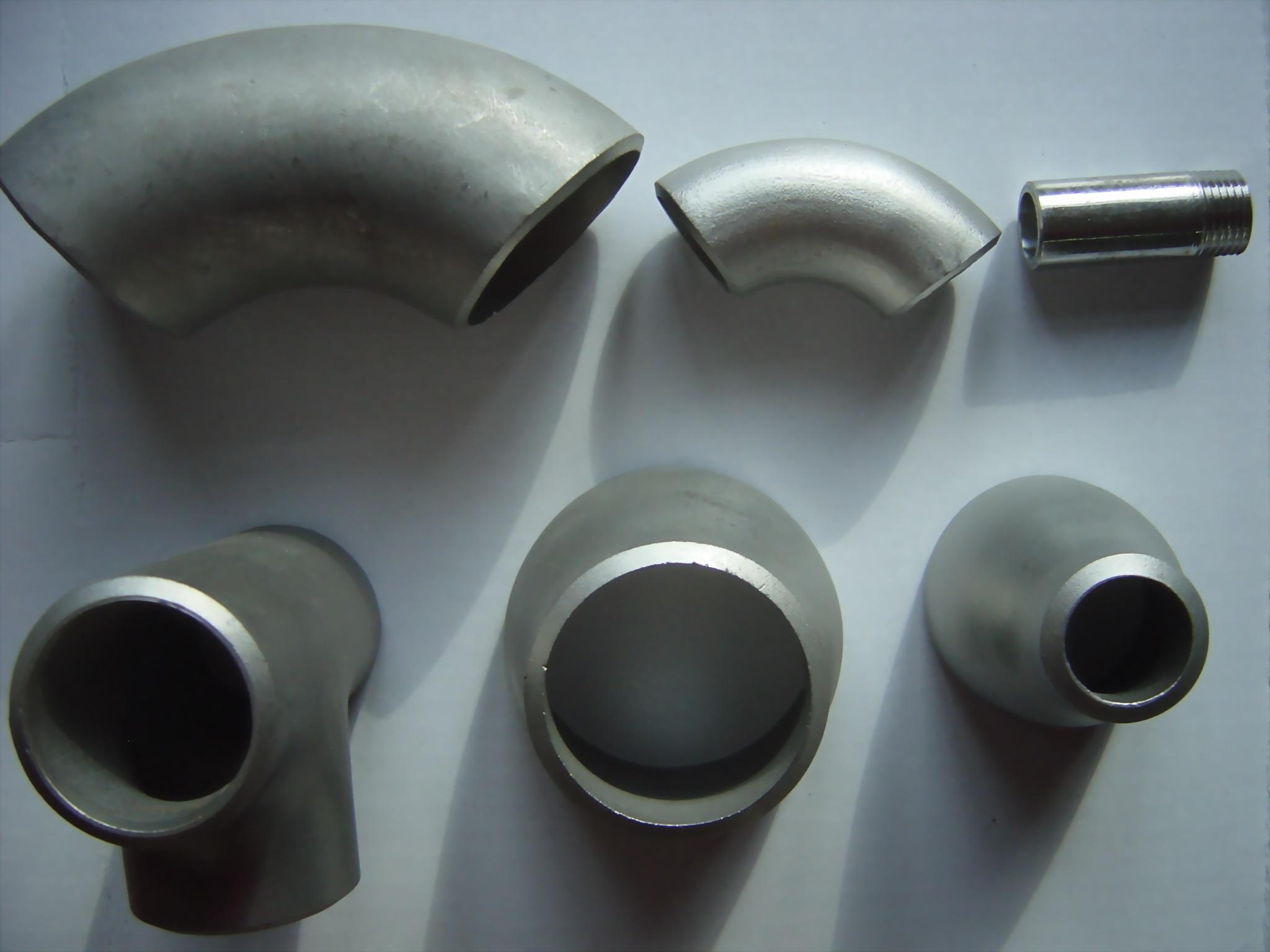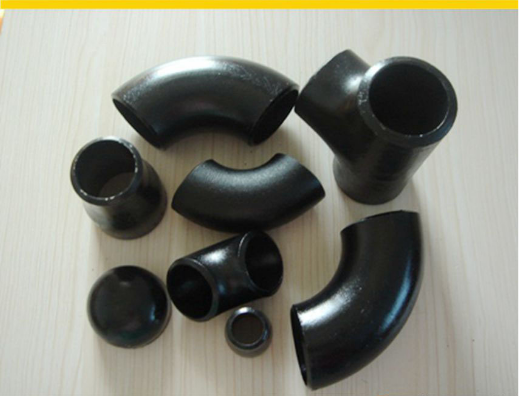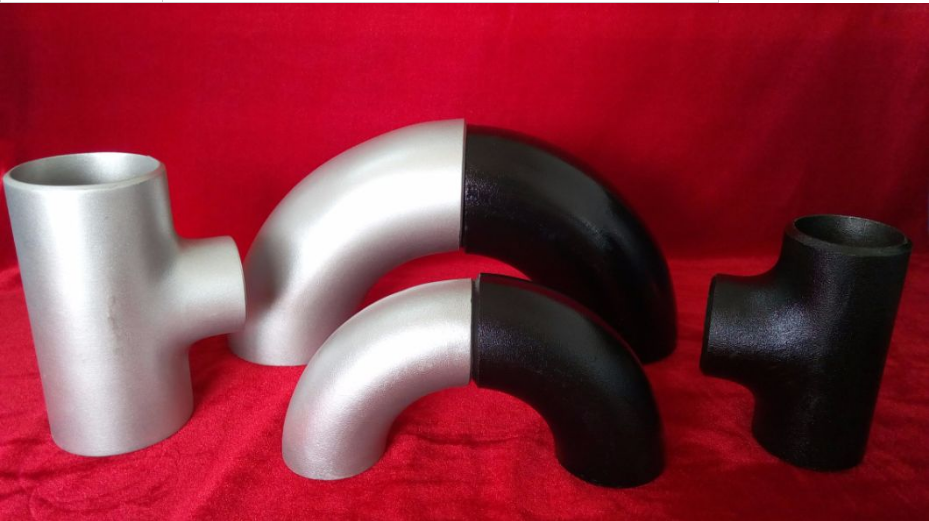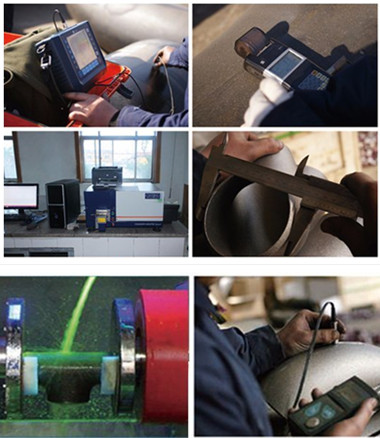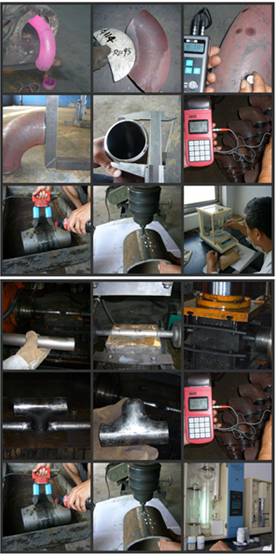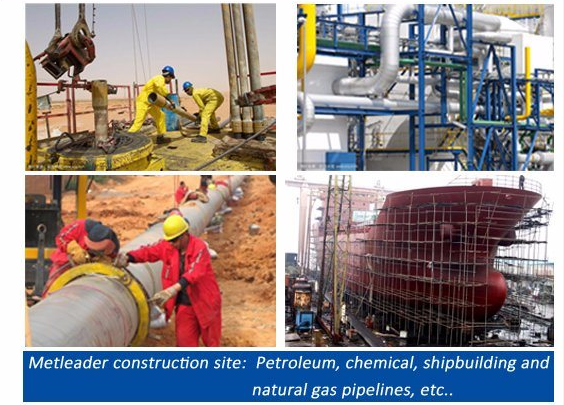 Pipe Fitting,Seamless Pipe Fitting,Butt Welded Pipe Fitting,Welded Pipe Fitting

HEBEI HANMAC MACHINE CO., LTD. , https://www.chinahanmac.com